Case Study 4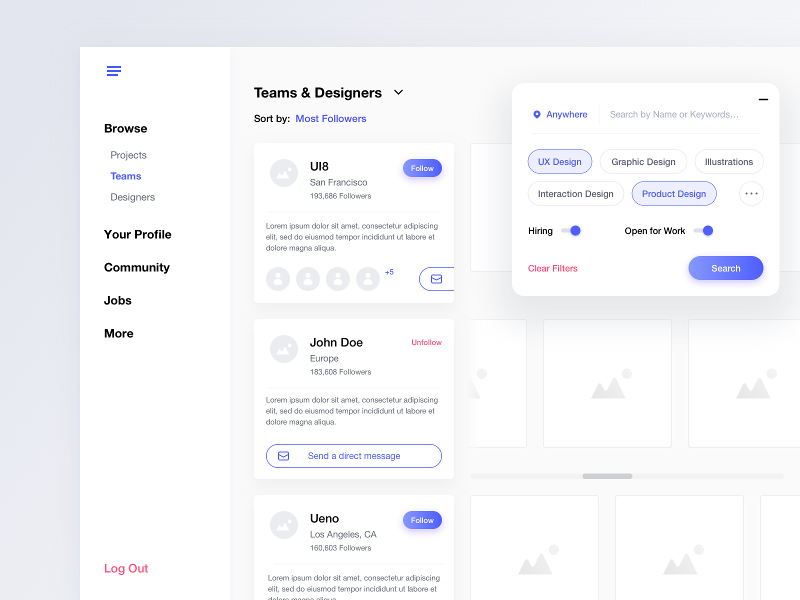 This mockup has a few aspects of the UI that can be used as inspirations in my own UI design.
Coloured Active Link​
The menu in the side bar shows the link of the current page as a coloured link among the rest of the links that are grey.
The hierarchy of the links is also clearly distinguished by the size and colour of the labels.
Card Design​
This card design has several aspects worth pointing out.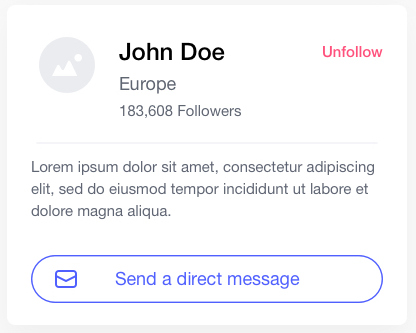 First, the use of a faint horizontal line to separate the header material from the description helps to add a little visual richness.
Second, the placement of the "Send a direct message" button at the bottom of the card uses a "ghost" button design so that it does not grab all the attention of the card.